EVERYONE AND YOUR MOM ARE RAVING!!!!
"I could eat the crap out of this!! It looks like beef, smells like beef, tastes like beef it's so good"

"Jerky is amazing. Love it. Thank you! My wife doesn't eat meat so more for me hahaha"

"I didn't know it wasn't beef!"

"So delicious, I didn't believe it - everyone needs to try it"

"HOLY CRAP. I finally got my shipment and ate two boxes plain - its 1:30am in Hawaii - youre a genius. Just ordered 4 more cases!"

"Omg sis I'm SHOOK this is amazinggggg. Honestly my new favorite plant-based product"

"Wow I'm shocked I'm so impressed"

"This is better than any other plant-based meat product by far and I've tried them all!"

"This is a game changer!! My son is a really picky eater. He is 4 years old and he demanded more"
Let's be friends (with benefits)
Join the wait list to win a year's supply of Superhumn jerky.
BET YOUR JERKY CAN'T BEAT THESE STATS
10G PROTEIN PUNCH

clean, mean protein machine with complete amino acid profile

NO HORMONES OR OTHER NASTIES

we have hormones already thanks

MADE FROM PLANTS

all natural mushrooms and hemp, no frankenfoods allowed
SNEAKABLE SNACK

fits in your pocket for munching anywhere and everywhere

$ WON'T BREAK YOUR PIGGY BANK

up to 50% less than the other guys. save that bag

FIGHTS CLIMATE CHANGE 

yeah, it's pretty darn kicka**
DANG THE LIST OF CRAP THEY PUT IN FOOD IS GETTING LONG!!!
low sodium

preservative free

gluten free

nut free

sugar free

soy free

non-GMO

antibiotic free

hormone free
FAQ
Mushrooms, organic hemp protein, organic coconut oil, spices and herbs, allulose, natural flavors and colors, and sea salt. That's it!
We could answer this question for days! But basically:
better health
over 98% reduction in water/energy/land usage and greenhouse gas emissions
no piggies involved
There's 10g of high quality complete plant protein from hemp and mushrooms per serving!
We don't use ingredients containing gluten or soy, however the facility we use to make the bacon may handle allergen containing ingredients so there is a potential risk of cross contamination
We'll be shipping our first drop in November!
We're 10000% confident in our product. If you don't love NEU Bacon and want a refund, just ask within 30 days of your purchase date and we'll refund you.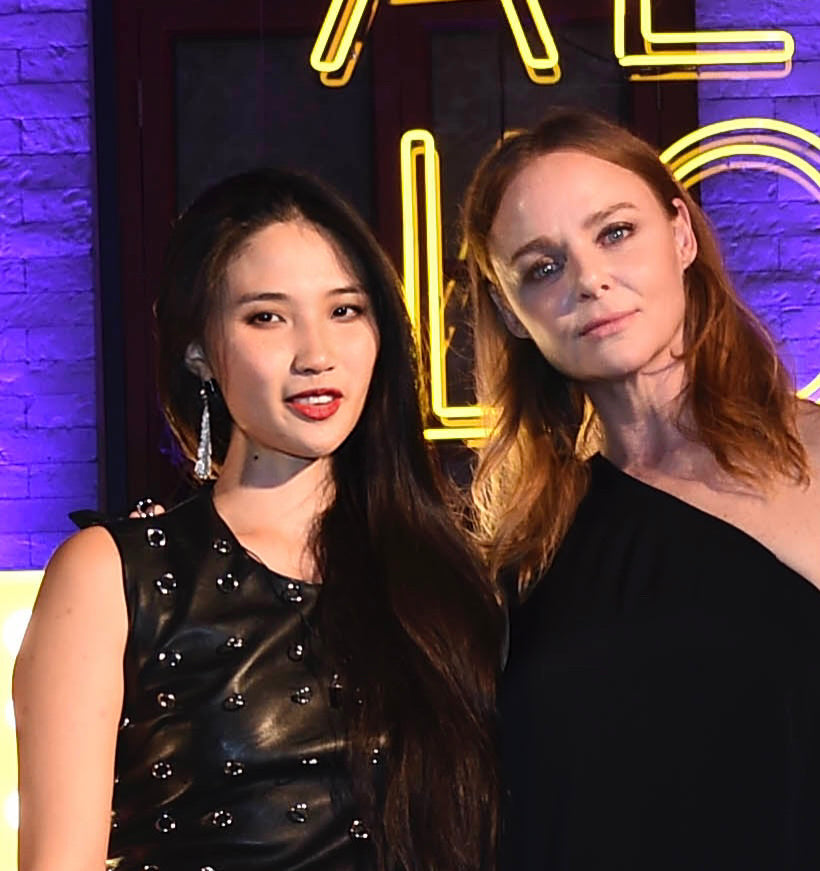 MEET OUR FOUNDER MAD CHEF SCIENTIST BOSS: JADE
Jade is a serial 7/8 figure entrepreneur and one of the world's most sought after plant-based chefs.
Delivering world class Michelin quality food for fast food prices
Jade's mission is to offer super affordable $2-9 options that truly democratize healthy, sustainable living for the masses, after building a career hosting high end dinners for up to $2000/person
As a broke UC Berkeley dropout, she single handedly built a roster of 1000s of celebrity & high profile clientele from New York to Hong Kong, Verbier to Maldives, Shanghai to Milan.
Clients include Stella McCartney, Jessie J, Chris Hemsworth, MIA, Moby, Taylor Swift, Nikki Reed, Ian Somerhalder, billionaires, CEOs, VCs, unicorn founders, politicians, and luxury brands like Kering, Balenciaga, Clé de Peau, Jeremy Scott, Moet Hennesey, Vera Wang, and many many more...